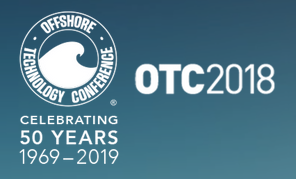 Booth #7320
NRG Arena
Houston, Texas, USA
30 April – 3 May, 2018
OTC-2018 is a special event, celebrating the conference's 50th anniversary. More than 70,000 attendees from more than 100 countries are expected this year.
Sunrise Systems Limited is happy to participate in the OTC again. It has already become a good tradition for us to present the powerful capabilities of PIPENET to the OTC attendees every year.
We would be very glad to meet old friends – PIPENET users and to show the outstanding features of PIPENET to engineers from around the world.
PIPENET for LNG Industry – free training webinar. 25 Apr – 03 May 2023
PIPENET Standard Module – Free Training Webinar. 21 – 28 February 2023
PIPENET Transient – Cavitation Models and Applications – free training webinar. 19 – 26 July 2022
PIPENET Transient Free Training Webinar – Dry Pipe. Vacuum Breaker. Caisson. 19 – 26 May 2022
PIPENET Transient – Force & Pumps – free training webinar. 02 – 10 March 2022
PIPENET Spray/Sprinkler – Advanced Topics – free training webinar. 27 Jan – 3 Feb 2022
PIPENET for LNG Applications – free training webinar. 19 Oct – 02 Nov 2021
OTC-2019: Come and See PIPENET at the Main Industry Event