Purchasing PIPENET is just the beginning. Excellent PIPENET technical support is only an email away.
PIPENET software is dispatched to customers with an installation guide and a comprehensive user manual, and the reassurance of excellent technical support only an email away.
PIPENET is a user friendly tool, fully supported by Sunrise Systems Limited and always dispatched with comprehensive user manuals written in plain, easily understood English. The installation guide ensures a smooth, stress free start to becoming a PIPENET user.
To enable users to make the most out of PIPENET as quickly as possible, tailor made training is available upon request. We are pleased to provide free introductory online training to all new customers to ensure the most efficient use of your licence.
PIPENET Maintenance, Updates & Support
All new PIPENET licences include PIPENET Maintenance, Updates and Support Protection
Maintenance – An active licence file
Updates – New versions of PIPENET provided free of extra charges
Support – Technical support in the use of PIPENET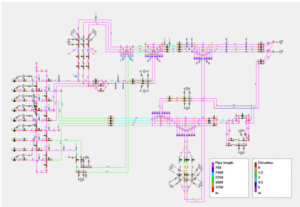 The PIPENET team of professionals is constantly working to enhance PIPENET, ensuring that it continues to lead the way in fluid flow analysis. PIPENET updates are released regularly to subscribers, guaranteeing that you have the very best technology as soon as we have it.
PIPENET support is only ever an email away. The PIPENET team will support you with their comprehensive understanding and unrivaled knowledge.
PIPENET is an efficient, user friendly, leading software package. Occasionally you may have a problem with your network, and it can be difficult to see why. Our expert team can be invaluable in guiding you through your problems, enabling you to progress with ease.
Contact us for PIPENET Support
"*" indicates required fields