Autolayout Function in the Design of Spherical Tank Cooling Water System
Background
In a major oil refinery in the Southern United States, a cooling water system needed to be designed for a large spherical tank used in the refinery. PIPENET was chosen to design this due to the ease of use of the Autolayout feature.
Design Considerations
The key design requirement was to cover the lower hemisphere of a 48ft diameter sphere with at least 0.1 gallons per minute (gpm) of water per square foot at every point.
This problem presents us with a continuum of potential solutions due to the large number of degrees of freedom present. Namely, there are trade-offs between the flow rate, the number of nozzles and the distance between nozzles, although others exist.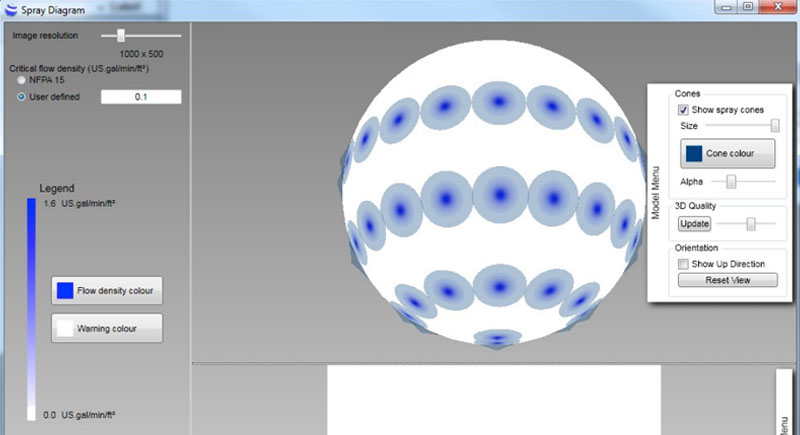 Other PIPENET Fire Protection Applications
Discharge Time of Fire Protection Systems
Offshore Oil Rig Firewater Safety System
How to Reduce Pressure Surge in Dry Deluge Network
Curtain Type Fire Protection System of a Gas Processing Plant
Autolayout Function in the Design of Spherical Tank Cooling Water System
Surge Analysis of the Firewater System on an FPSO
Surge Analysis of the Firewater System on an FLNG