Why use PIPENET on FPSO Design?
With many FPSO projects either underway or on the horizon, engineering contractors will be asking who can do the work, and what are the best tools for completing the project.
Fire Safety
One of the most important considerations is fire safety.  In the worst case scenario, can people be evacuated from an FPSO quickly? The helicopter landing area is especially important.  And damage must be limited to all areas, quickly.
PIPENET Spray/Sprinkler has been used to guarantee fire safety on countless numbers of offshore platforms, FPSOs and valuable plants.  With capability to model spray patterns, ensuring that every inch is covered; flow rate to the most remote nozzle; potential blockages and shutdowns of part of the network, PIPENET Spray/Sprinkler is the number one required software for fire safety engineers.  PIPENET Spray/Sprinkler is NFPA compliant, vastly used for the design and optimization of deluge systems and ringmains.
PIPENET Transient module is the number one software for implementing controls to protect against pressure surge. It is also widely used to predict the discharge time of fire protection systems. How long will it take for the fluid to reach the most remote nozzle after the fire is detected? Is this time within the allowable limit that be approved by the regulatory authorities and the insurers? PIPENET Transient will help you answer these questions.
Cargo Offloading
FPSOs need loading and unloading systems. They cannot afford a leak, need to be sure that flexible hoses will sustain the load, and cargo can be controlled throughout the loading and unloading process.
High pressure surge, as well as unbalanced transient forces can cause big problems in the system. Hence, it is vital to check how changes in piping, pump performance, placement, and pump trip will influence the work of the system. Valves starting and shutting down can similarly lead to high pressure surges. All such planned and unplanned transient events can be modelled, and controlled using PIPENET Transient.
Flexible Hosing
PIPENET Transient enables engineers to input different wave speeds for each pipe and consider differences between flexible hosing and fixed pipes.
PIPE Sizing
PIPENET Standard Module is an easy to use, hydraulic calculation tool, perfect for pipe sizing and many flow distribution calculations.
Exhaust Systems
PIPENET Standard is also used for modelling gases and exhaust systems.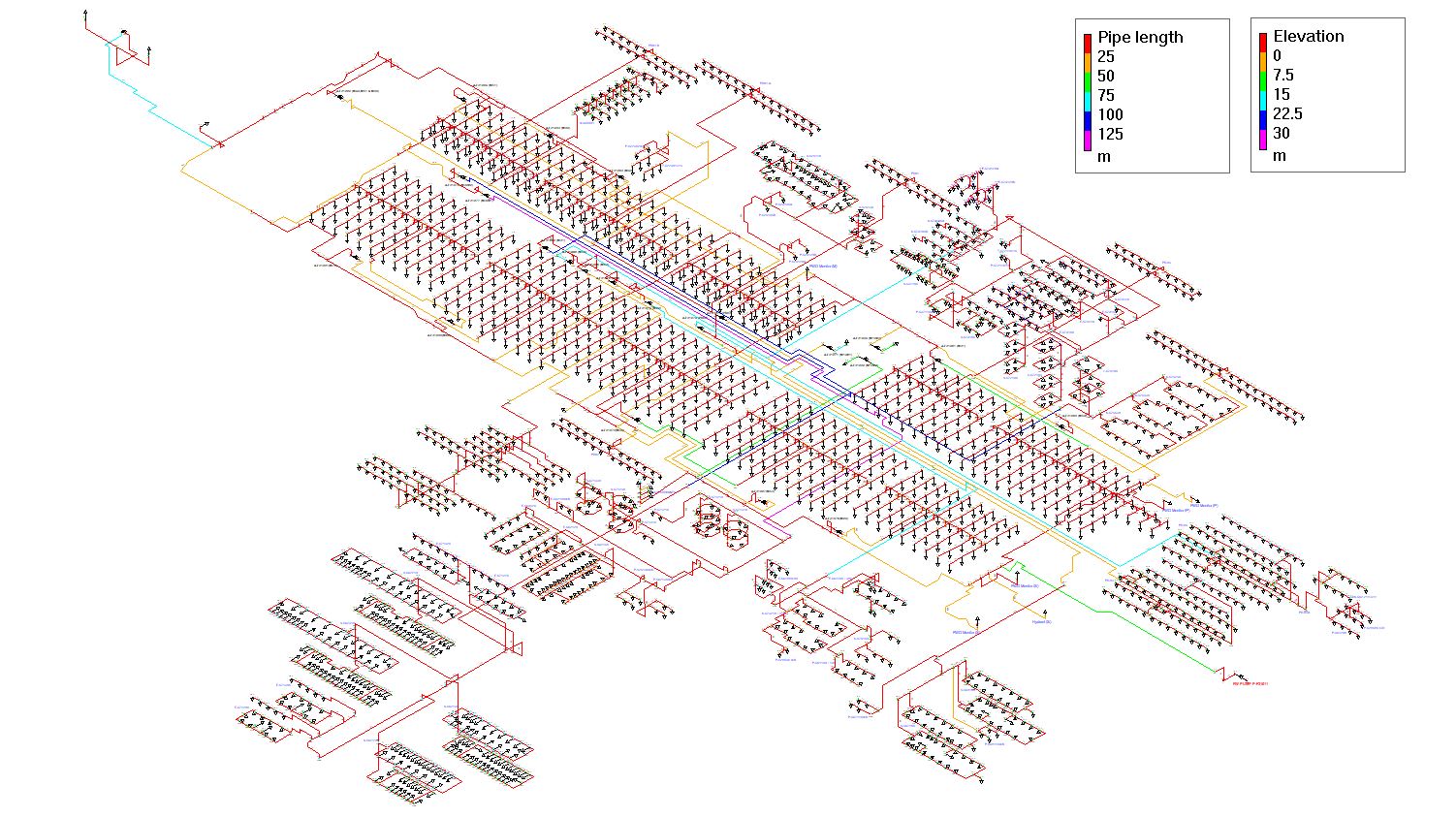 Picture 1. Fire protection system on an FPSO – PIPENET Spray/Sprinkler Module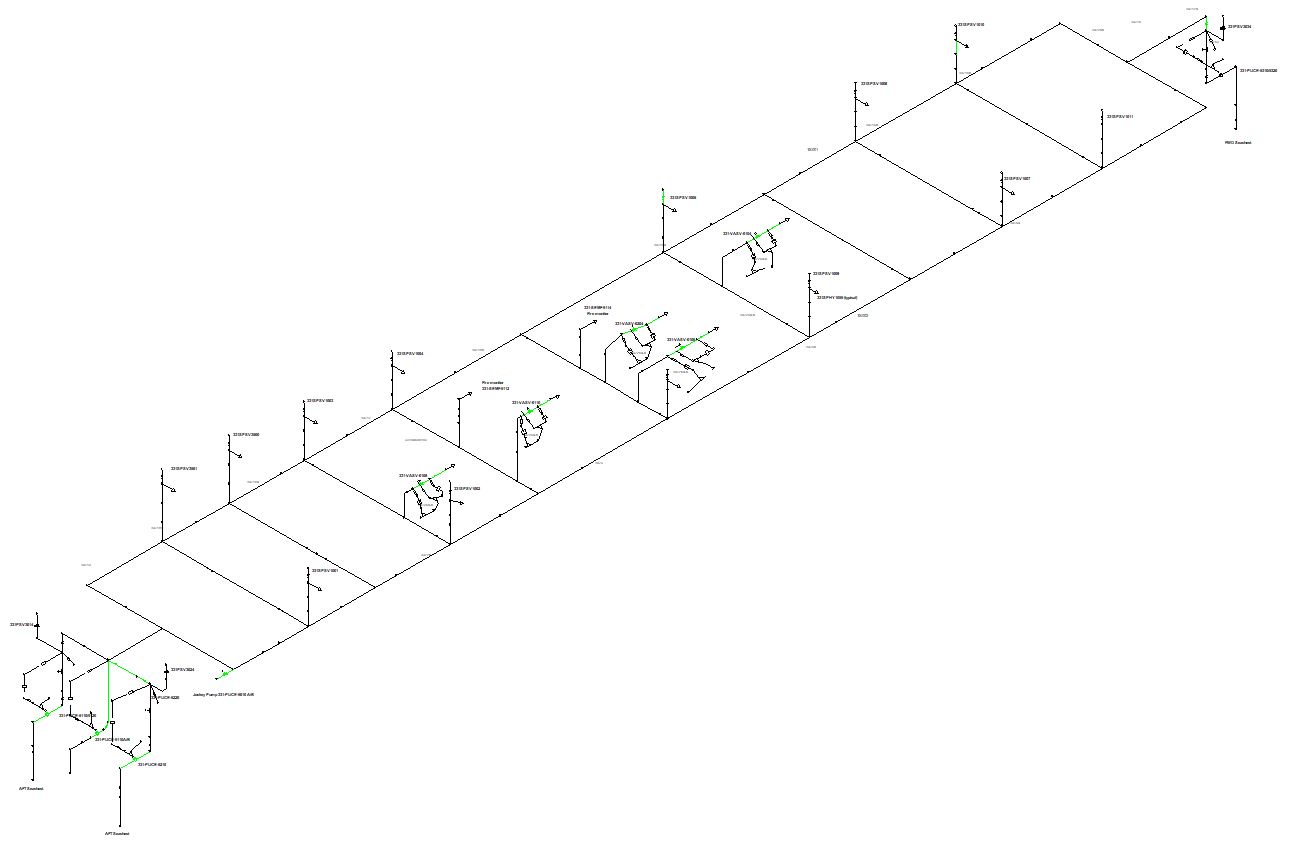 Picture 2. Transient analysis of the fire protection system on an FPSO – PIPENET Transient Module

Picture 3. FPSO-to-tanker transfer line – transient analysis with PIPENET Transient Module
Leaks
A leak is an 'at worst' occurrence, and could be an environmental disaster. It is imperative that leaks are prevented. It is also important that there is a working plan for dealing with a leak in an at worst situation. It is vital a potential leak is detected quickly and pumps shut down, in the event of a tube rupture or leak of any kind. PIPENET Transient can be used to assess response time, spin-down of the pump and valve closure, thereby minimising impact of a leak.
Other PIPENET Shipbuilding Applications
Charging and Discharging of Ballast Tanks
Surge Analysis of the Firewater System on an FPSO
Surge Analysis of the Firewater System on an FLNG